PANEL DISCUSSION: social
Mechanisms for
social change.
Expert Panel Discussion - Watch The Video
Charity has been popularised for centuries as a noble cause, but real change requires influencing social drivers to ensure charity is not needed in the future.
This session explores new ways of thinking around affecting social change and also showcases some alternative business models for entrepreneurship.
Ask The Experts A Question / Give Us Feedback
Caroline McCaw
Leader for Communication
Otago Polytechnic
McCaw investigates how we come to understand our landscapes, local knowledge, and regional cultures and contexts through collaborative creative practice
Tim Jones
Grow Good
TIm is a specialist trainer and coach who helps people and organisations define their big-picture purpose and grow positive change in the world.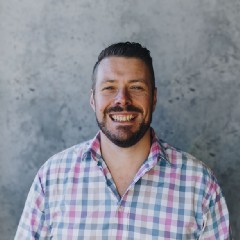 Jessie Cross
Limited Resource Teacher Training (LRTT)
Receiver of the UC Emerging Leaders' Programme Scholarship and UC Dux Scholarship. She studied law and science at University of Canterbury and now recruits and interviews teachers for LRTT, a social enterprise that sends 500 teaching Fellows to 11 countries across Asia, Africa and the Caribbean each year to deliver training to 2500 teachers working in limited resource contexts, to help improve access to quality education for students all over the world.
Phil Osbourne
Senior Lecturer Business
Otago Polytechnic
"I'm always on the lookout for wisdom. I collect it. My hope is that a little rubs off on me. The great thing is, there's more wisdom than I can ever find, so it's a pretty secure job. As I get older, I may be able to contribute as well as collect. Mashup a little of what I've collected into something new. Add it to the commons. Expand wealth"